Welcome to
Anderson Family Dental Care
Welcome to Anderson Family Dental Care, the dental office of Dr. Ronald Sconyers and Dr. John Hollingsworth. At our state-of-the-art facility located in Anderson, we are proud to offer the latest leading edge dental technology to provide our patients with the most precise, high quality, safe and comfortable dental care.
We understand that every patient has unique concerns and needs. Building relationships based on trust is the key to our success. In addition to maintaining the highest standards of care, creating an office environment that is compassionate is one of the cornerstones of our practice. Our doctors are very approachable and easy to reach in case of an emergency. We treat people of all ages, backgrounds, dental IQ and walks of life.
At Anderson Family Dental Care we offer an extensive range of dental services to meet not only your dental needs, but those of every member of your family as well. We are truly a family practice. We see everyone from the youngest children to the oldest grandparent. And we strive to be proficient and knowledgeable in the unique needs of both extremes. We value patient care and comfort above all else. We are a practice that believes in providing the best care possible.
We also recognize that finances play a role in any healthcare decision. Therefore, we work tirelessly to enable our patients to afford the care they need. Those efforts include help in optimizing each patients insurance benefit, finding financing options for patients that need it, and designing and timing a treatment plan to make it affordable and comfortable for each patient.
Feel free to explore the website and call our office for any additional information or to make an appointment.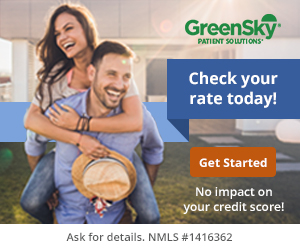 Some of
Our Services
Emergency Treatment
Preventive & Restorative Care
Cosmetic Smile Makeovers
Teeth Whitening
Pediatric Dentistry
Porcelain Veneers
Implants
Mini Implants
Dental Crowns & Bridges
Root Canal Therapy
Dentures
Nightguards
Snoring Appliances
TMJ/Facial Pain/Headache Therapy
Sleep Apnea
Initial Oral Examination

Your first visit to our office is very important with regard to establishing your oral health baseline. We will begin by carefully reviewing your medical and dental histories and taking special note of all of your dental concerns, as well as any symptoms that you may be experiencing. This will be followed by a thorough clinical examination, including an oral cancer screening, periodontal evaluation, an analysis of your occlusion (bite) plus a thorough examination of your teeth, their supporting structures, and the complete orofacial area. Any needed diagnostic dental films will be taken at this time.

Dental Fillings

Dental Fillings are the most common type of dental restoration used to replace sections of teeth that are missing, damaged or decayed. While traditional dental materials like gold, amalgam, porcelain, and composite successfully restore teeth; recent advances in dental technology have made a wider and improved selection of restorative choices available. Some of the newest state-of-the-art filling materials including ceramic and the latest composite materials, are not only strong and durable, they offer the most aesthetically pleasing and natural looking results.
The Preventive Program

According to recent studies good oral hygiene is essential not only for your dental health, it is important to your overall health and well-being. Our comprehensive dental hygiene program is designed to preserve your teeth and the supporting structures by preventing the onset, progress, and recurrence of dental disease. To maintain your optimal oral health we recommend periodic professional dental cleanings. Removing plaque and debris from teeth, especially from places where a toothbrush can't reach, like underneath the gum line and in-between teeth is extremely important.

Sleep Apnea

Sleep apnea is a serious and potentially life threatening disorder involving repeated pauses in breathing while asleep. The most common form of this condition is obstructive sleep apnea. This occurs when there is an obstruction of an individual's airway that interferes with the flow of oxygen through the nose or mouth during sleep. In someone afflicted with obstructive sleep apnea, the muscles of the throat and mouth relax during sleep to the point where they fall back into the upper airway and create a blockage that restricts breathing.